A few months ago I found out that some of my very close friends were expecting their first child. Congratulations Jon and Melinda! Over the next few weeks I set out on a mission to create a special piece for their nursery. The painting was completed well in advance of the baby shower and it took everything I had not to let the secret slip out. The shower was held a few weeks back and the painting was lovingly received, along with an adorable companion painting that Zach did. Now that the secret painting is safe in it's new home, I can share the image with you! Here is "Ollie."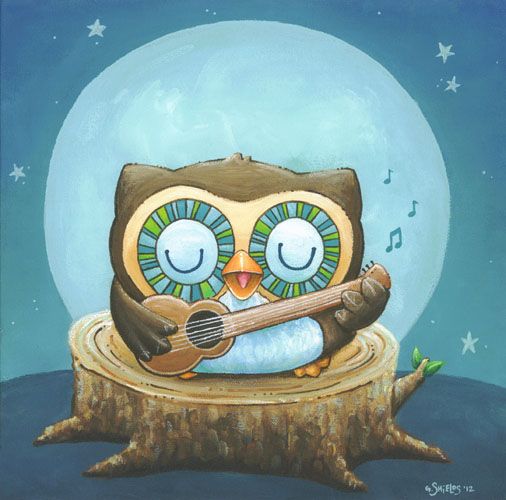 OLLIE, acrylic on canvas, 12"x12" copyright Geri Shields, 2012
And, because I loved it, here is the little number that Zach came up with for the nursery.
acrylic on canvas, 12"x12" copyright Zach Kestermann, 2012
Although the original "Ollie" is spoken for, I ended up loving the piece so much that I went ahead and made prints of it, mainly so I could keep a little piece of it with me, but also to share it with others. The prints are now available in my
shop
.
Ollie 8"x10" print, available now!
Also newly added to the shop are prints of the painting "Big Rock Kitty Meowtain."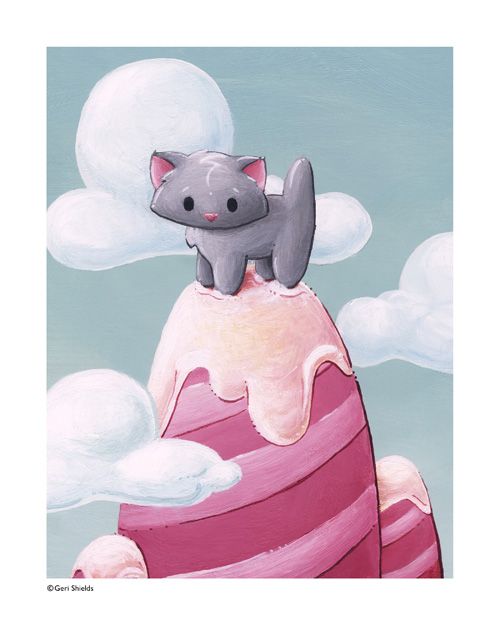 Big Rock Kitty Meowtain 8"x10" print, available now!