I'm still hard at work painting the night away in preparation for the upcoming show, Metazoa. Below is an update of the painting based on the sketch I posted last week. The background is mostly completed, but the colors on the cat are just blocked in. I've still got a lot of work to do on this one. And if you are asking yourself what the heck is going on in this piece, you'll have to wait til the show opening to get an explanation. Trust me, though, it makes sense.
And don't forget about
Craft Menagerie
happening tomorrow! Happy Friday!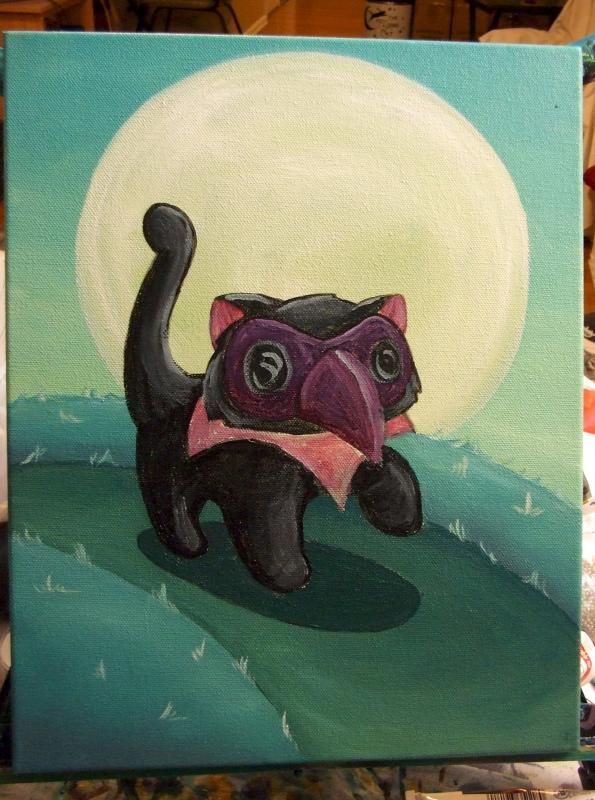 ©Geri Shields, 2014