I put the finishing touches on a new painting today, just in time to debut it at the
Crafty Supermarket
tomorrow, Saturday, May 5! I'll be setting up shop there from 11-6. It will be held at the Clifton Cultural Arts Center, 3711 Clifton Avenue, Cincinnati, Ohio 45220. Hope to see you there! Until then, I give you the newest work,
Big Rock Kitty Meowtain
! Yeah, it's totally dorky, but I wouldn't have it any other way. Happy Friday!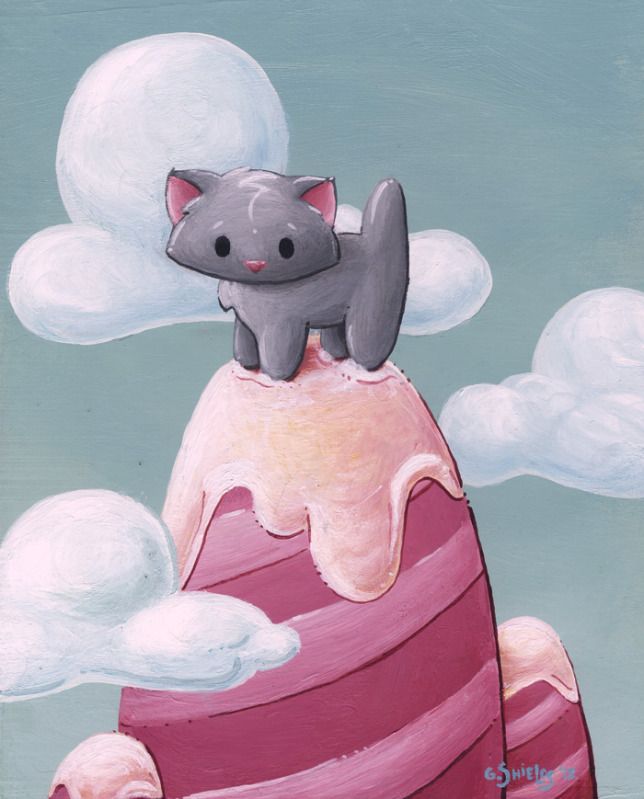 Big Rock Kitty Meowtain, acrylic on board, 8"x10" copyright Geri Shields, 2012