A few days ago, another cat was dropped off in the parking lot of my office. The story is a little odd. It was dropped of here months ago as part of a spay/neuter/release program. Shortly thereafter, the cat was picked back up and taken to a foster home and was put up for adoption. Apparently the foster situation was not ideal and she was unfortunately brought back to live in the outskirts of the parking lot. I feel just awful for the little thing. She's been through so much change over the last several months and needs some consistency in her life. I'm currently searching for a permanent and loving home for this little girl.
She's a very healthy looking black and white cat with white whiskers. Her pink nose has a black spot on it and her eyes are a curious, bright chartreuse. She's quite loveable and desperately craves human affection. She's been spayed and her left ear has been clipped. She enjoys long petting sessions and doesn't mind being picked up.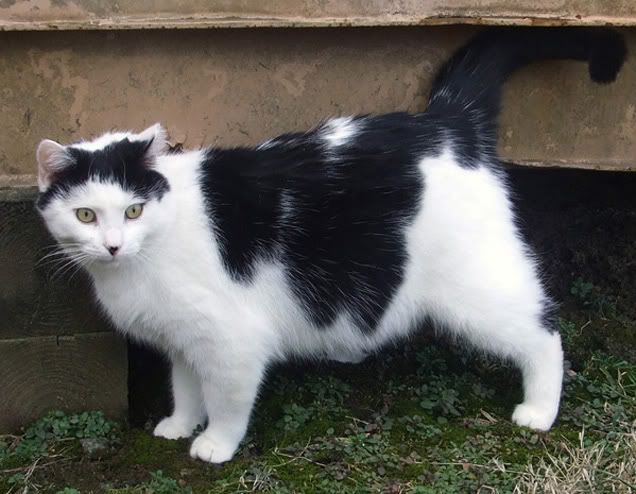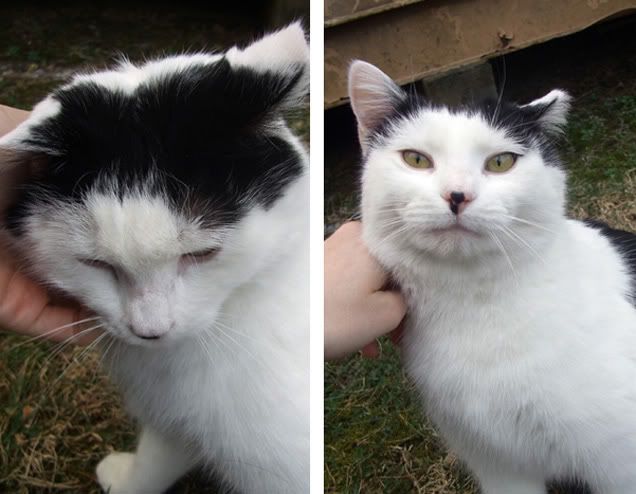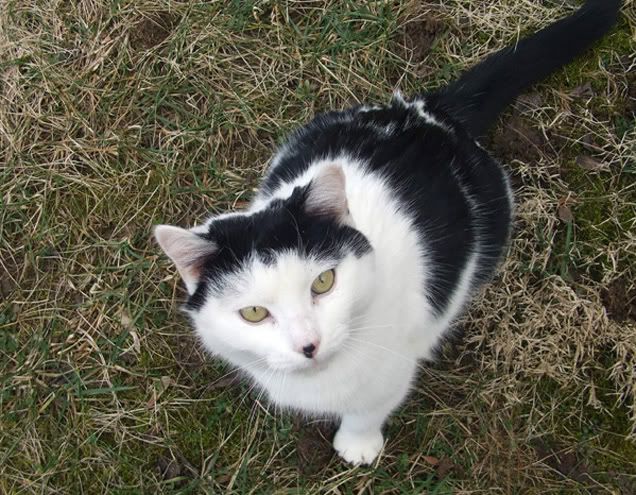 As I have mentioned before, I'm at maximum cat capacity in my humble apartment dwelling, otherwise I would happily bring her home. So, if you, or anyone you know, are looking for a darling feline companion and live in the greater Cincinnati area, please send me an email to gerileighshields@gmail.com. Also, if you can, pass along the information about this lovely little creature. In the mean time, she does have a little makeshift shelter set up outside and I will continue to feed, water and give her lots of much needed love.
Happy Friday!