This edition is another version of my standard digital style. This one has no outlines. It looks quite a bit different form the other 2 I've already completed. Having no heavy black outlines is the main reason, but I also fiddled with the value of the colors. Without the black lines separating the colors, the cat seemed to disappear into the rug, especially when checking out the values in gray scale. I did try making the shadows black, but didn't like how that looked, so I ended up making the colors of the rug less bold. I think that really helped the cat to stand out. I was trying to stick with 2 values per color (main color and shadow color), but I am interested to see what it would look like if there was a 3 or even 4th value added. Maybe I'll try expanding on that soon.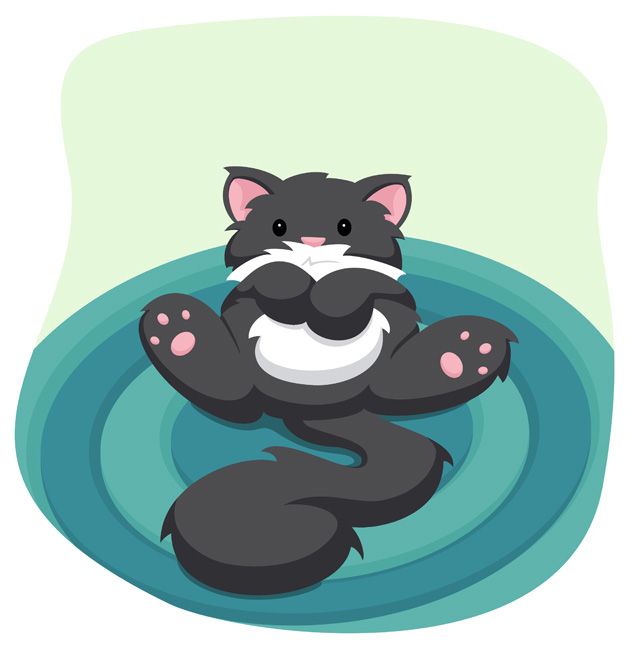 It's been fun to see the evolution of this image over the past 3 weeks.

I still want to try some things that I don't normally work with like adding textures and, gasp, digital painting. Stayed tuned to see what transpires!
Happy Friday!