I've been getting ready for the
Cincinnati Mini Maker Faire
which is in a couple of weeks. To have something interactive included with my booth, it was suggested that I make a photo op, or photo prop, whatever it's called. It's one of those boards with characters on them and a hole for you to stick your face through. I'm still not completely sure what the proper term is for them. Anyway, that is what I have been working on this week. I decided to use one of the new sketches for the Bad Kitty series as the image for the photo prop. Of course, I enlisted the help of the misters and they have been more than happy to lend a paw. Here's some in progress photos. Soon, you too can be a Bad Kitty! Happy Friday!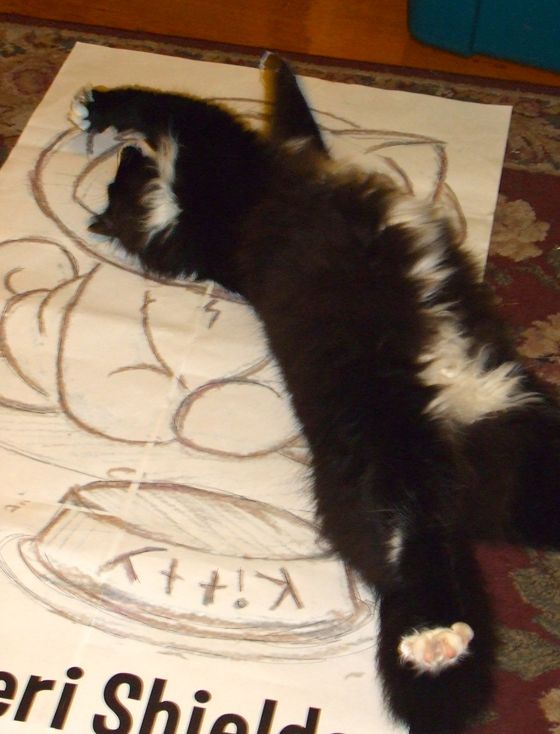 Mr. F keeping my template in place.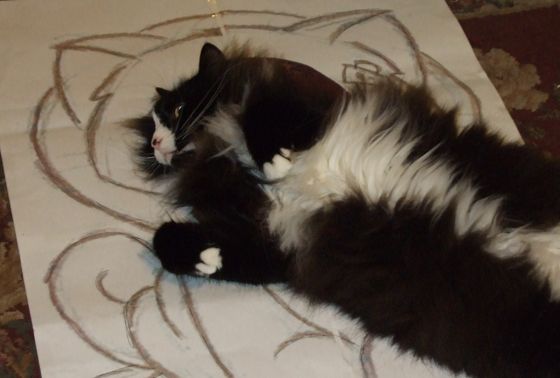 Checking the placement of the hole in the template.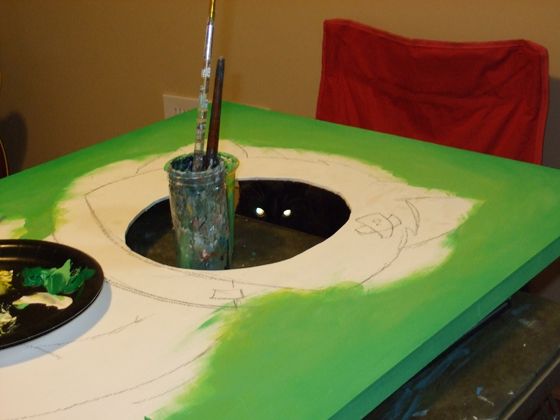 Mr. E, the original Bad Kitty, glaring at me through the hole. I take it the placement is spot on.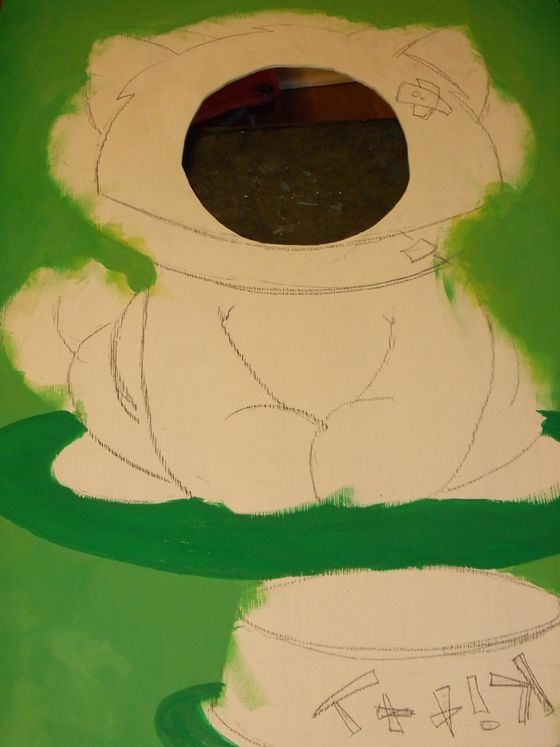 overhead view of painting in progress.