In time for Valentine's Day, I give you "Because I Love You!" This piece is inspired by the many "gifts" I have received from my little furry coworker. She means well, I think, but mostly the presents are a bit unpleasant. If only she could learn to bring me a cupcake or coffee instead of the usual rodent. At least I know she loves me, or I pretend that she does!
There are prints of this creepy yet adorable illustration in both the 8"x10" and 5"x7" sizes in my
shop
! There's even a note card of it for you to give to your sweetie for Valentine's Day! Head on over and check them out. While you're there, check out the other
cards available
and newly added goodies, including the original painting of
"Are You Ready to Bumble?"
More to come! Happy Friday!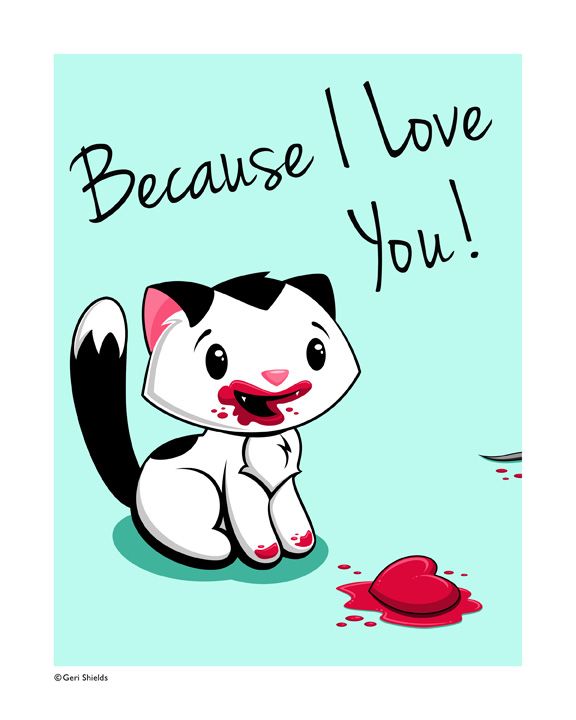 Because I Love You! - digital illustration copyright Geri Shields, 2013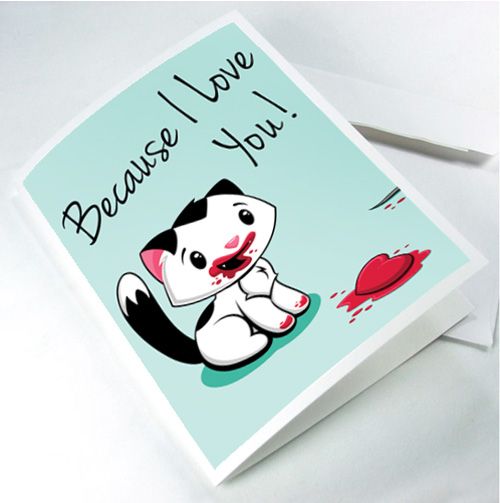 Because I Love You - note card copyright Geri Shields, 2013