I've been a bit absent from blogging due to preparations for The City Flea in Cincinnati. This past Saturday was my first time having a booth at the event. Sadly, it was the only weekend I had free to peddle my wares, but hopefully in the future I will have more time to devote to it. I had a great time despite a little bit of rain and met some great people. And to my delight, my little bat painting,
Night
, finally found a permanent home! It makes me so happy when my paintings go to good people!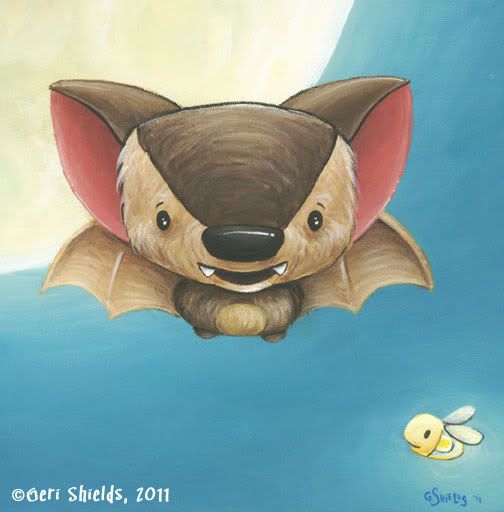 SOLD! Congratulations to my little bat for finding a forever home!
In case you couldn't make it to The City Flea, here's some snapshots from the event.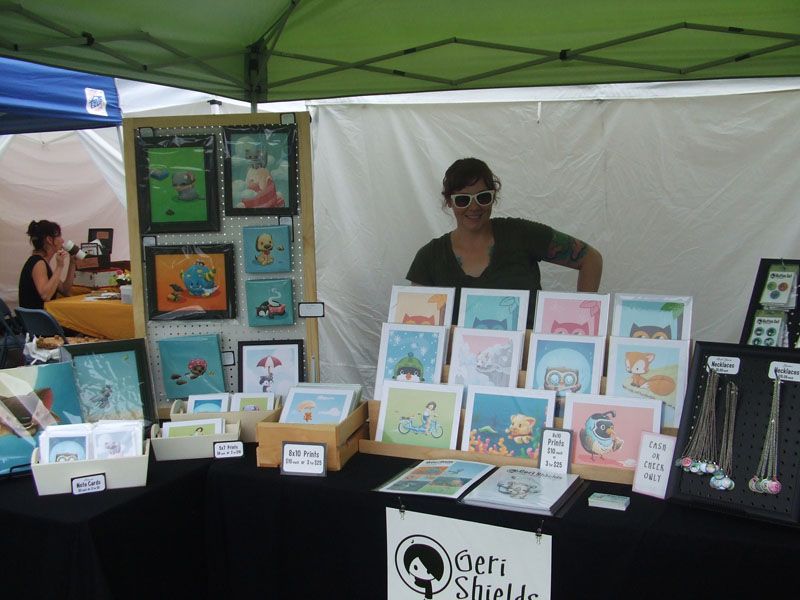 My sweaty self after setting up the booth.
I had my trusty roadie with me in what I guess has become her art/craft show uniform. Thanks for helping, Shannon!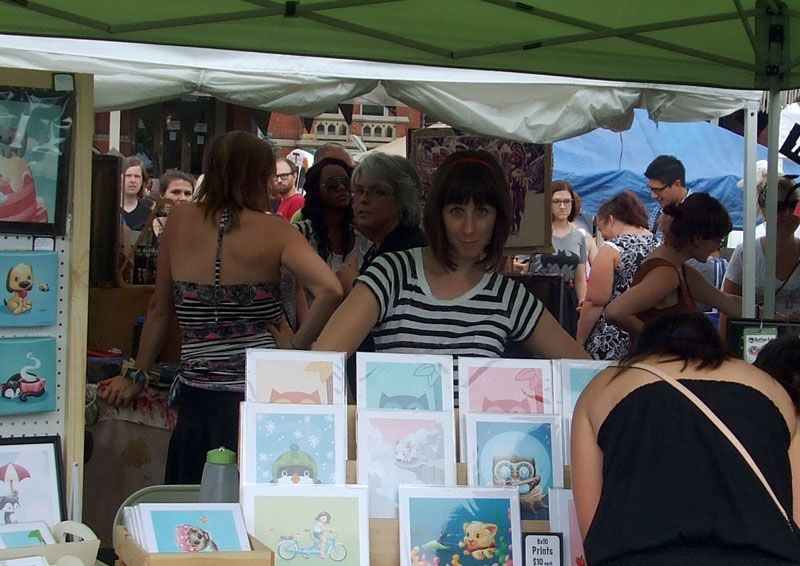 A big thanks goes to Zach for helping with the booth set up and break down!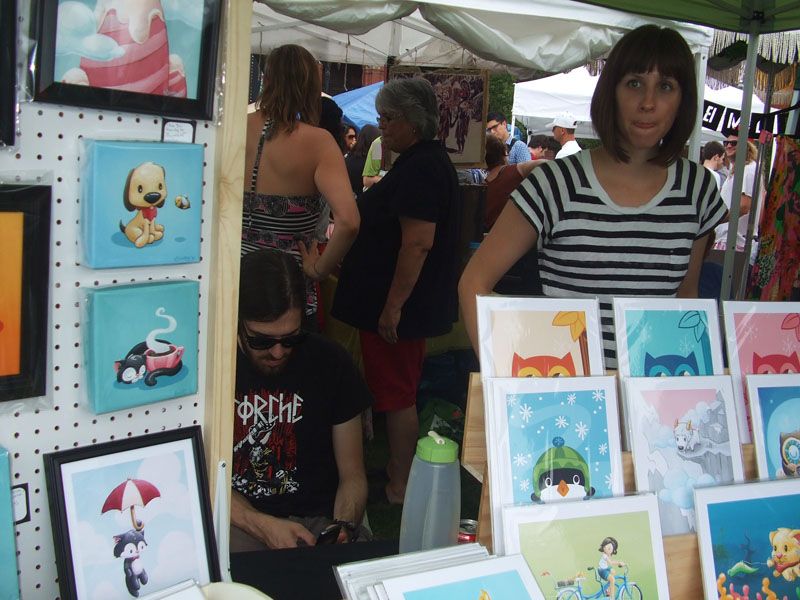 Way to pay attention, guys!
There are more pictures from the event over at
Metromix Cincinnati
. Pay close attention to photo #18.
Thanks to everyone that came out. I can't wait to do it again!